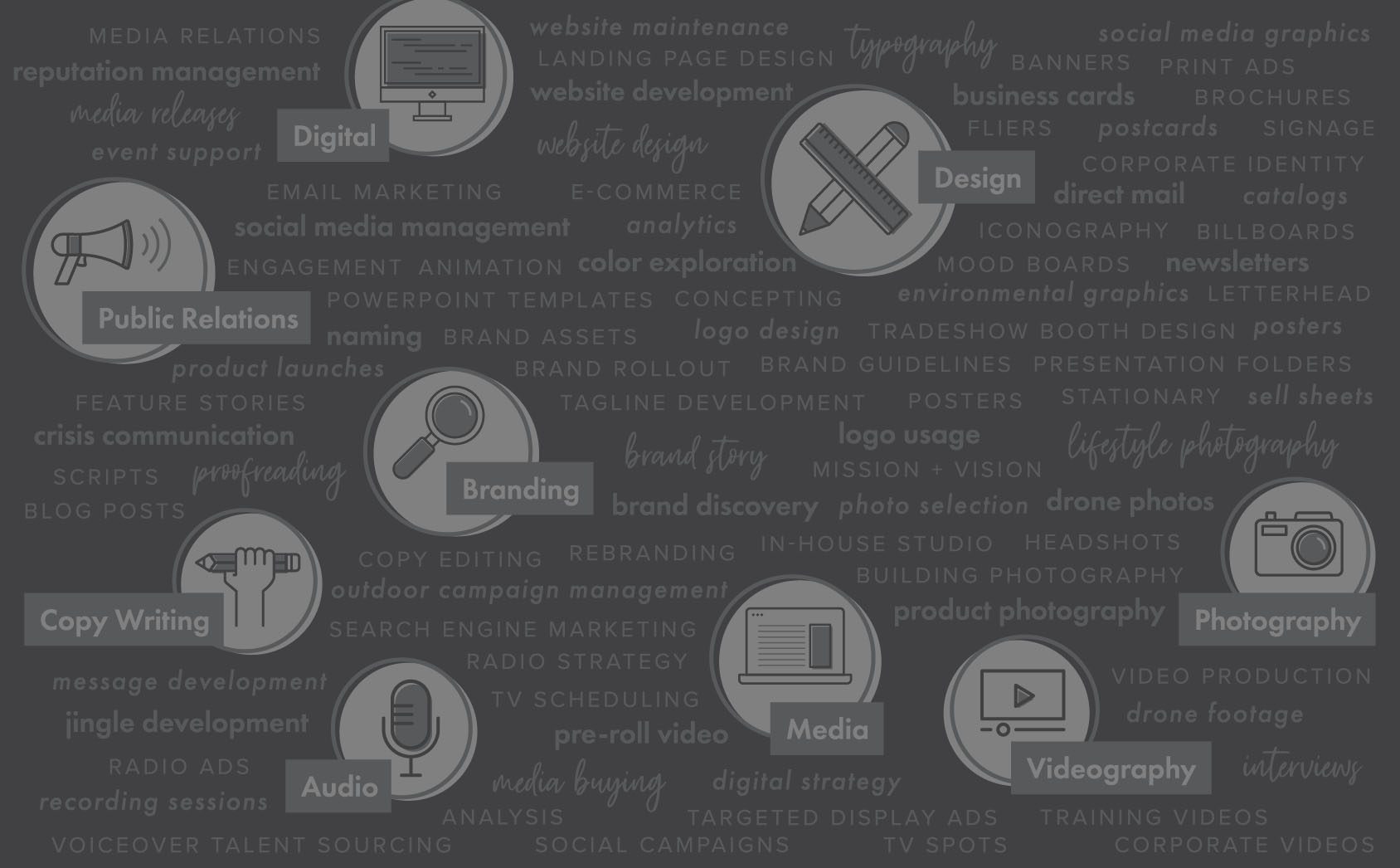 What you see is
everything

you get.
Elevate your brand
with
ultimate efficiency.
Insight offers all marketing services including a large commercial video and photography studio under one roof. Some may refer to this as 'fully integrated' or 'omnichannel marketing' but it's really just … smart.
At Insight, you'll gain access to a full team of dedicated employees working side by side, not a network of freelancers or a revolving door of 'creative partners.' Our multi-talented in-house staff consistently delivers quality work with streamlined processes that will save you time, money and unnecessary coordination. Browse our services below to see how our capabilities combine to create Communication with substance that leads to results!